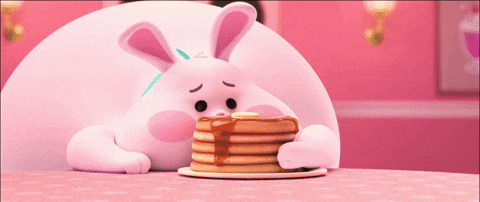 Happy Shove Tuesday aka Pancake Day! 
Why is it only pancake day? Why not pancake week? Or Pancake month? 
Ok, it is pretty safe to say that I am a big fab of pancake, however pancakes don't have to be super unhealthy to taste delicious.  This year I have opted for a buckwheat based pancake.  So here is my version of my perfect pancake day dish.
1 1/2 cups of buckwheat flour
1 tbsp ground flaxseed
3 1/2 tsp baking powder
1/2 tsp salt
3 tbsp melted coconut oil
1 egg , separated
1 1/2 cups milk
1 tsp vanilla
1 cup of mix berries
In a medium bowl, whisk buckwheat flour, flaxseed, baking powder, and salt.
Whisk in coconut oil, yolk and, milk
In a small bowl lightly beat egg white and vanilla. Gently fold into batter.
Heat a large skillet over medium heat. Lightly coat with coconut oil.
Pour 1/4 cup of batter into the hot skillet. Once the bubble that form on the edges on the pancake look dry (about 1-2 minutes), gently lift one side using a thin spatula. If it is golden brown, flip and cook on the other side for another 1-2 minutes.
For the topping simply place your berries in a pan 
Cook until soft
Pour on top on your delightful pancakes
ENJOY x